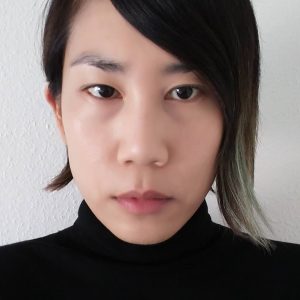 Researching, Engaging & Designing 
with and for Care enthuses me.
I'm often found in Melbourne, heading the Care-full Design Lab and working as the Vice-Chancellor's Senior Research Fellow @ Design & Creative Practice Platform, home to 'researchers and practitioners who are inventive, playful, explorative and progressive in their approach to real-world problems that lie at the intersection of digital design, sustainability and material innovation' at RMIT. Other times, I'm somewhere - perhaps where you are right now! - collaborating with fascinating researchers and practitioners on different projects. One such work is the EU Horizon 2020 project, CreaTures: Creative Practices for Transformational Futures for which I am the RMIT lead. Previously, I was the Director of the QUT Urban Informatics Research Lab and one of the rascals who started what is now known as FoodCHI (Food-Computer-Human-Interaction).

I've always been a transdisciplinary researcher. My approach to urban sustainability recognises play at the core of transformative interactions in cities as complex sociotechnical networks. I build on this to explore how various forms of cyberphysical and playful experiences are designed and evolve in different cultural contexts, and (co-)create such engagements for liveable and equitable urban futures. My current research and practice focused on care-full design is found at the intersection of self-care and mutual aid; creative and impactful research methods, and; co-creative urban transformation.

Currently, I'm not involved in coursework teaching, though I had a lot of fun doing it over the past 15 years. I'm always interested in collaborative research and higher-degree research supervision, broadly - both understanding and designing - around:



Care-full design


Co-creative urban futures


Messing with methods in the more-than-human worlds


Playful & multisensorial engagement


Health & wellbeing


Food



Other specific areas of interest include empowering those underserved/underheard, living alone, and diversity and inclusion.

Feel free to look at some of my projects, what I've written about, and wonderful research students I've been privileged to supervise to date, and see if our interests align. Please propose a radical idea in relation to or outside of these, if you'd like. How smart you are and what you've done so far of course matters. But what's equally, actually more, important for me is that you are curious, committed, creative, collaborative, and caring.

Get in touch. Come & play!